The World Peace Society of Australia's approach to peace
is through non-violence and love.
We fundamentally believe that a lasting world peace will not be initiated politically, it will begin first in the hearts and minds of each of us. Until we have peace within our families and our communities and most importantly ourselves, no politician will ever have the power to bring peace. (click here for more about us)
September 11 has been a call to humanity, to empathize with our brother and sister countries in peace. No war can bring peace. A small child is taught every day that violence at home, or in the playground, or on the street will not solve problems, so how do our government leaders believe that violence and fear between nations will bring a lasting world peace? Surely it is not our weapons that stop war, nor escalation of violence that brings peace - it is in the simplest of heart-felt conversations between brothers and sisters of one family in oneness. So all our actions for peace are centred on the theme of how "Peace Begins with Me".
On this site you will find a calendar of events creating a better world (and be able to add your own actions), forums for like-minded people to network and philosophise, lesson plans on peace for school teachers, links to the on-line peace community and much more. You can join in a global virtual hug for peace, sign petitions for peace, submit your own peace poetry or art to be seen across the globe, or download a poster and declare your place a "place of peace".
We'd love you to join us, it's free and we'll keep you informed of some of the ways you can get involved in peace activities. Why not email a friend to share the news!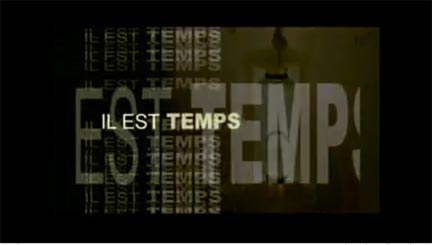 Click here to see the wonderful YouTube video of Maurice Mondengo's song "It's time now to sow seeds of peace"
what's new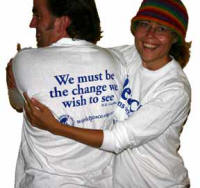 messages of support and peace:
Hugging is friendship and love - Alan Cadman
World Hug Day Jan 21